waterproof tatami
Tatami materials for the shower — enjoy a refreshing, beautiful shower
Safety
These mats are hygienic and prevent the occurrence of mites and mold.
The mat covers are compliant with the Food Sanitation Act and deemed safe.
They produce no toxic gases even in the case of when burned.
They can be safely used in nursing environments, with children, the elderly and those suffering from allergies.
They are optimal for highly air tight homes.
Only carefully-selected raw materials sourced in Japan are used to manufacture this product in Japan.
Durability
They have been developed for institutional purposes and are extremely strong, tough and long-lasting.
They are difficult to scuff and can be wiped using a damp cloth, making cleaning easy.
They are resilient against humidity and warping.
They do not fade in the sun, and no color variation will occur when one mat is swapped out for another in the future.
The best form of natural soft rush straw mats is recreated to provide these mats with longevity.
They have 40 times the wear and tear resistance of a natural soft rush straw mat.
They are water repellent, and any spilled drinks or food can be wiped up easily with no stain remaining.
Stylish and comfortable
They have a beautiful appearance and provide an air of luxury.
There is a rich variety of colors that can be matched with Western or Japanese décor.
The modern Japanese design can go with Western or Japanese furniture.
They have a natural texture with little shine.
Despite being thin mats, they offer a surprising amount of cushion.
They are made of materials and structured in a way that's easy on skin making them comfortable in any season.
They feel good under the feet and to the hands, and are smooth to the touch in summer, but not cold in the winter.
They are thin mats, and don't require any adjustments in floor height to be installed.
They also allow wheelchair-accessible casing beads to be easily installed.
Rich experience installing over 100 thousand mats annually
Wide-variety of deliveries to ryokans and hotels (over 7,500 locations)
Wide-variety of deliveries to kindergartens, nursery schools and nursing homes (over 5,000 locations)
Size variation

300mm x 300mm
Thickness of 3mm
(Wheelchair-accessible type)
Thickness of 5mm (Cushioned type)

450mm x 450mm
Thickness of 3mm (Wheelchair-accessible type)
Thickness of 5mm (Cushioned type)

900mm x 900mm
Thickness of 3mm (Wheelchair-accessible type)
Thickness of 5mm (Cushioned type)
---
Specifications
Cover materials: Polypropylene, calcium carbonate
Base material: Polyester
Underside material: Absorbent acrylic
Special characteristics
Does not fray when cut (patented)
Flame retardant

Patent number
#6829455
#5978412
Flameproof capacity test number
E1160168 (3mm)
E1160204 (5mm)
Exempted from public notice (construction material not containing formaldehyde)

Japan Atopic Dermatitis Patients Association recommended products
TARTEC Approval number T1710702A
Physical properties
| | | |
| --- | --- | --- |
| Formaldehyde emission test | JIS A1901:2015 (Small chamber test) | Chemicals Evaluation and Research Institute, Japan |
| Chemical analyzed | Atmospheric concentration | Emission speed |
| --- | --- | --- |
| Formaldehyde | < 3㎍/m3 | < 3㎍/m2 |
Evaluation results: Atmospheric concentration and emission speed are within performance standards, and product ranked F☆☆☆☆ equivalent.
---
Wear and tear resistance test

JIS A1453 Material mass change measured with wear test on construction materials and construction components (abrasive paper test)
Test load: 5.20N
Rotation: 500 rotations; 1,000 rotations
Japan Testing Center for Construction Materials
Units
TARTEC
General plastic floor sheet
Wear mass
g/500 times
0.168g
g/1000 times
0.294g
0.5g
---
| | | |
| --- | --- | --- |
| Slip test | JIS A1454 (Polymer type flooring material test) 17 Slip test | Japan Testing Center for Construction Materials |
Slip surface
Test direction
Maximum pull load (N)
Slip resistance coefficient
Rubber sheet
vertically (along tatami weaving)
550 Pmax
0.70 C.S.R
laterally (perpendicular to tatami weaving)
586 Pmax
0.75 C.S.R
Socks
vertically (along tatami weaving)
280 Pmax
0.36 C.S.R
laterally (perpendicular to tatami weaving)
332 Pmax
0.42 C.S.R
---
| | | |
| --- | --- | --- |
| Sunlight resistance test | JIS L0842 (Test of color durability against UV ray carbon arc lamp) | Chemicals Evaluation and Research Institute, Japan |
Test material
Natural tatami cover
TARTEC
Color change (gradation)
After 50 hours exposure
2 (Somewhat of a color change)
5 (No color change)
After 100 hours exposure
1 (Significant color change)
5 (No color change)
---
| | | |
| --- | --- | --- |
| Test of electrostatic properties | JIS A1455 | Kaken Test Center |
| | |
| --- | --- |
| U value | 2.0 Grade III (U value 1.2—3.2 Little static electricity produced, and of a standard where static electricity can be prevented) |
---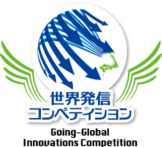 ---